Like a phoenix who has risen from the ashes, I have turned my pain into purpose.
"Every coach needs a coach. Cheryl is the real deal. I reached a point in my life where I needed connection and a sounding board to help me through a major transition in my life. Cheryl asks the hard questions and then has the capacity to unpack the false evidence appearing real that often holds us back."
Dr. LaNysha Adams, Edlinguist Solutions
"Having collaborated with Cheryl over the years, is an unrelenting, focused woman; logic driven by a versatile intelligence drawn from life experiences, education and her remarkable insight. Few have the vision Cheryl sees!"
"For those seeking the tools to manage anger, permanently change behavior and just simply value and love life, Cheryl's journey has the contents, the recipe to create survivors instead of victims. I have spent 20 plus years working within our justice system. I have seen very few programs or people who have the impact Cheryl Rich does. Whether that is when she is speaking inside of juvenile halls, prisons, foster homes, or as she unflinchingly goes into unpredictable territory feeding homeless people. From her heroin addiction to her yoga practice; from her penitentiary stay to her Master's Degree; most importantly, from self-hate to self-love, Cheryl Rich has the ability to unearth Your courage and set You free!"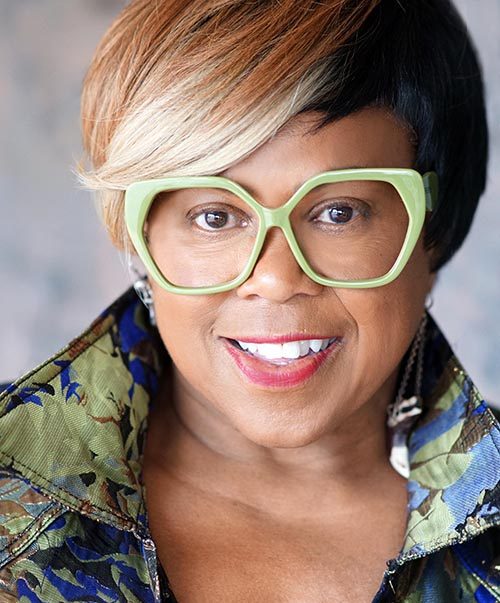 Clinical Psychologist Specializing in Trauma Recovery.
Pregnant at 11 yrs old.
Drug addictions to criminal convictions..to landing inside of entertainment as an Executive Producer.
Hi! I am Cheryl Rich!
When my mom found out she was pregnant with me, she paid for an abortion, but the Universe had a different set of plans for me. Two weeks later she realized the abortion failed. Although I was born, I was unwanted, unseen, broken, poverty stricken, and saw things no child should ever see or experience.

Fundamentals of "The Rich Life"
Certified intervention specialist
You're only moments away
from living your "Rich Life"